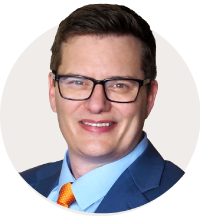 Dan Coulter was elected as the MLA for Chilliwack in 2020. He is the Parliamentary Secretary for Accessibility. Dan also serves as the Vice-Chair of the Appointment Orders Committee and the Select Standing Committee on Public Accounts. 
While chair of the Chilliwack Board of Education from 2013-2020, he was a strong advocate for improvements to the public education system. As former president of CUPE 3787 and a millwright who was severely injured in a workplace accident in 1999, Dan believes people have the right to safe working conditions. 
Dan served on the Mayor's Task Force on Inclusion, Diversity and Accessibility. He is passionate about the rehabilitation of youth in the Criminal Justice System and was a Director for the Chilliwack Restorative Justice Society. 
Dan lives in Chilliwack with his partner along with their dogs Spencer and Anna-Bella.